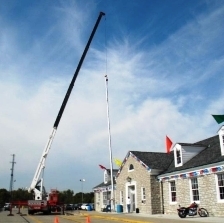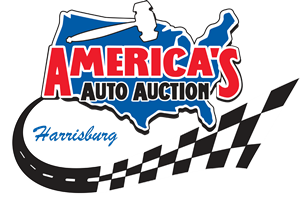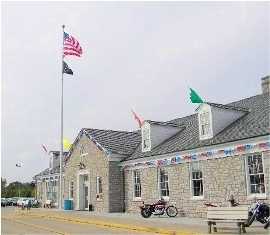 FLYING HIGH
America's Auto Auction Harrisburg, Pennsylvania's largest independent auto auction, is constantly upgrading and adding to the facility. Just before our 29th Anniversary in mid-October 2010, we made a special addition to our main offices. Old Glory is now flying 60 feet high over our auction property. It turned out to be a major project involving a huge crane and several workers. Our flag is 15 feet wide by 10 feet high, with a smaller POW -- MIA flag hanging underneath the Stars and Stripes. The pole stands 60 feet above ground and 8 feet under ground. Our employee Rich Opitz, a Vietnam War veteran, made the suggestion for the new addition. We are extremely proud to show our colors in a big way!

SALE EVERY THURSDAY
Video INOP Sale at 8:45 a.m.
AA Lane at 8:45 a.m.
Dealer Consignment at 9:30 a.m.
Lease Sale at 1:15 p.m.
Motorcycles at 1:15 p.m.