Weather report unavailable.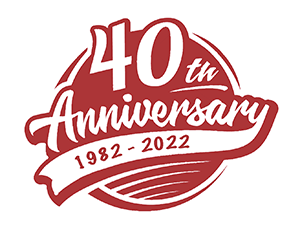 ---
DEALERS!!!!
DON'T MISS OUR SUMMER
STARS AND STRIPES SPECIALTY SALE
ON JUNE 30TH!!!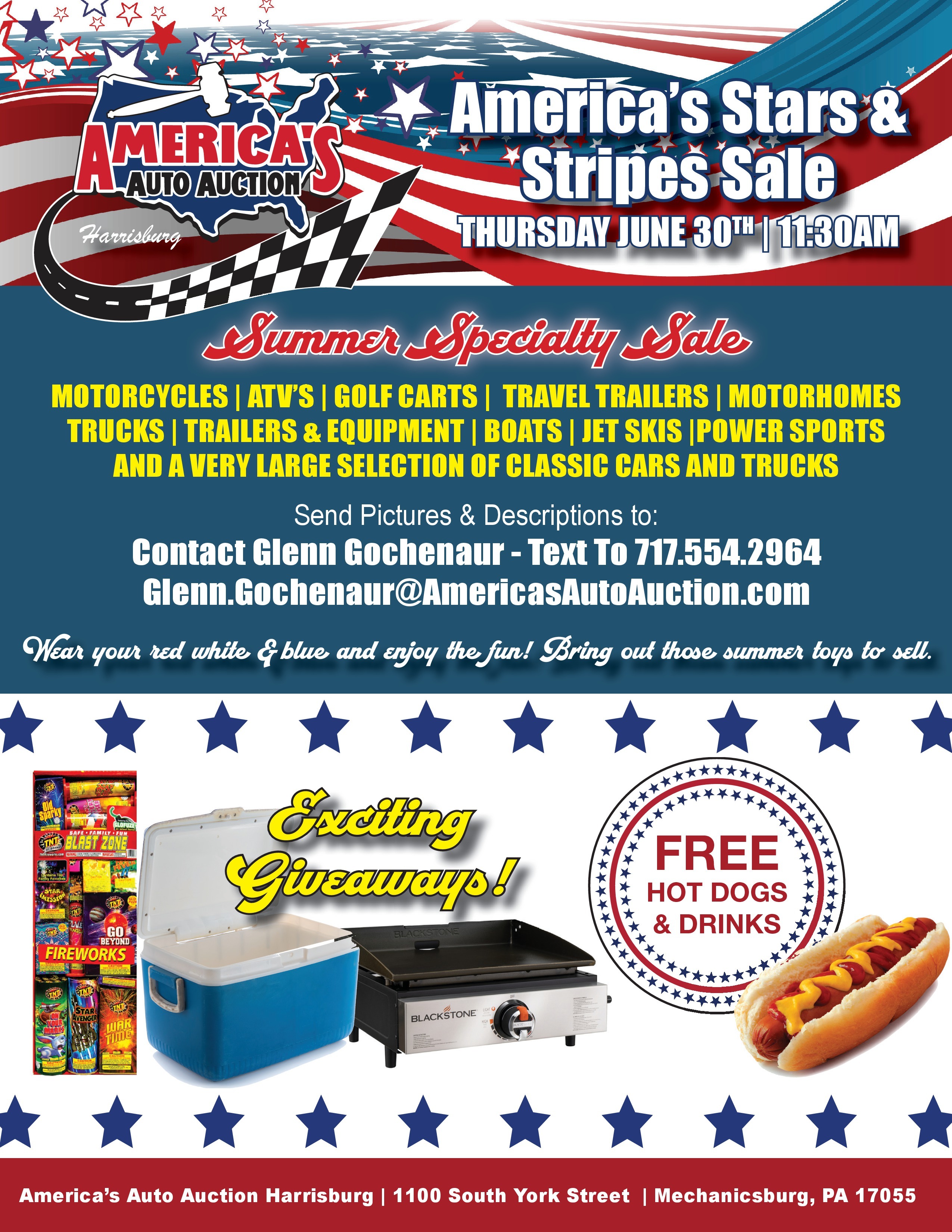 ---
America's Auto Auction
Harrisburg
1100 South York St. Mechanicsburg, Pennsylvania 17055
---
Office Hours
Mon - Wed
8:30 AM - 4:30 PM
Thurs
7:30 AM - 4:30 PM
Fri
8:30 AM - 12:00 PM
Contact
Main Office
(717) 697-2222
(844) 236-3173
Main Office Fax
(717) 697-2234
24-Hour Security Phone
(717) 773-7187
---
Please help us out and give us a review on Facebook and Google.
Thank you!
Thursday
06/30/22
RUNNING 1000 VEHICLES THIS THURSDAY
PLEASE CALL PRIOR TO SALE DAY TO CHECK IF YOU ARE ABLE TO BID
Please make sure you have an ACH Authorization form filled out and sent in to the main office via email or fax. If you have one of the following floor plans, you will NOT need to fill out this form. These floor plans include: NextGear, AFC, Auction Credit, Ally, Floorplan Xpress, Bank of America, Carbucks, Westlake, Auto Use, GM Financial, XL Funding, and VAC.
---
ATTENTION REDEMPTION CUSTOMERS
You must call first to set up an appointment to retrieve your vehicle. Below are our hours.
Redemption Hours
Monday - Friday
8:00AM - 2:30PM
---
Pennsylvania State Board of Vehicle Manufacturers, Dealers, Salespersons, Auto Auctions, and Individuals participating in vehicle and/or auction sales, MUST BE LICENSED by the State of Pennsylvania or another State.
NO EXCEPTIONS