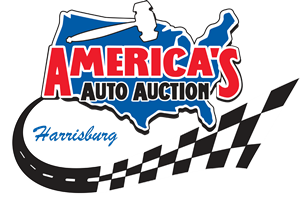 America's Auto Auction Harrisburg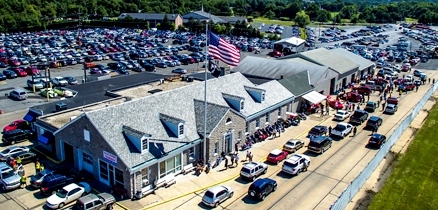 America's Auto Auction Harrisburg, located in Mechanicsburg, PA, began as a Dealer Only Auction, independently owned and family-operated since our very first sale in April 1982. We are a member of PAA, PIADA, NIADA, NAAA, MARIADA and the Independent Auction Group and Auction Edge Pipeline.

In December 2014, we became America's Auto Auction Harrisburg, part of America's Auto Auctions headquartered in Dallas, Texas. We were their 11th auction.
Our facility has six modern auction lanes, complete on-site reconditioning facilities and related services, a cafeteria with food "fit for a king," and an on-site, fully stocked dealer accessories store. Our management and staff are professional and dealer friendly. We have a full-time marketing staff, professional and fair arbitration personnel, and the best automobile auctioneers in the country. America's Auto Auction Harrisburg is not just an auction ... it's America's Auto Auction ... come experience the difference!
We have drawings before and after every sale, insured and bonded checks and titles, a floor plan program, and a "Select Service" program offering prompt pick-up of vehicles.
Our website has information about all of the services we offer, market reports, inventories, as well as updates on events. Registering with us also makes independentauctions.com available to you, which provides services and information for independent auctions nationwide.

America's Auto Auction Harrisburg is conveniently located within 300 miles of 35% of the new- and used-car dealers in the United States. Our auction has approximately 50 paved acres with full security 24 hours a day, 7 days a week.
We are a member of "Auction Access," which provides for quick and efficient dealer registration, with more than 5500 dealers registered with us from the United States and international community.
America's Auto Auction Harrisburg has the strongest market in central Pennsylvania. We sell over 65% of all vehicles registered. Every sale, we offer approximately 400 Fleet, Lease and Repo vehicles and over 1200 dealer consignment vehicles. In addition to our regular lease and dealer consignment vehicles, on the last Thursday of every month, we have a huge Specialty Sale offering a big selection of trucks, RV's, boats, classic cars and trucks, trailers, tractors, utilities, cargos, rollbacks, dump trucks, bucket trucks, motorcycles, powersports, 4 wheelers, golf carts, scooters, etc.
Our state-of-the-art systems offer speedy registration and processing of titles and checks.
Call our Sales Team for more information:
717-697-2222 and 844-236-3173
FAX: 717-697-2234